SOCIAL MEDIA – AN OVERVIEW
What is Social Media?
Any site or app that aids in the engagement of a group for any cause is called a Social Media platform
It is the collection of online channels where people come together for interaction and sharing of information
It is also termed as Social because users are free to air their opinion and there is no restriction
There are primarily two ways of marketing using these platforms like FB (Facebook) / LinkedIn / We Chat / Instagram / Twitter
One-to-One Marketing
In this strategy you are selling to an individual who is looking to invest based on some detailed research that he / she has done.
This is done through different technologies like messaging / voice note / F2F (Face to Face) meeting
Ideal for service-based solutions that are charged on the time the person spends with the user
On some exceptional cases, this can also be structured for customized products where there is a significant need of personal time
In this type, the human involvement is much higher than the automation component. E.g., High-end products that must be customized by experts, like corporate software or home audio-video systems.
One-to-Many Marketing
In this strategy you are selling to a group who are open to experimentation as the investment is not that high
This is done through automated solutions like Ads / Emails/ recorded webinars. Ideal for product-based solutions that are charged on the volume of sales done
On some exceptional cases, this can also be structured for productized services where there is a significant need of technology
In this type, the human involvement is much lesser than the automation component. E.g. Products like eBook or nutritional supplements or services like a webinar or membership
Is Social Media a fad?
Almost all marketers agree that Social Media is important for their business
More than 3/4th of the firms attests that there was a significant increase in traffic after their SMM (Social Media Marketing) campaigns
Tweeting is the new normal – Any segment is using it: Actors / Politicians / Businessmen / NGOs – All of them are seeing it as a method of reaching their TG (Target Group) more effectively
It's a better mechanism for getting the transparency levels to a higher scale as the number of mobile and tablet users are increasing (More than PC users)
Organizations get social
Due to this highly engaging platform, your customers have a very hight potential to become good endorses of your brand – quickly, which can enhance your conversions
This structure aids in making the decision to buy, much more comfortable and palatable. Since purchasing and conversions are more impacted by referrals of close acquaintances / family, SMM has a big role to play
In the earlier scenarios, your customers' experience with your brand was limited to the knowledge at the individual level – but now all the details lie on the web and it has become a hygiene factor for Social Media to be present for these actions
Social Media Uses
The departments in your organization that would need this are Marketing & Sales, CRM (Customer Relationship Management), Product Management, HR (Human Resources)
Marketing & Sales – Understanding the markets needs based on demand-supply scenarios / targeting / customer need / geographic requirement / demographics
CRM – Understand post purchase behavior including competitor analysis and keeping the customer happy
Product Management – Launching new products based on research and then doing a focused group testing
HR – All requirements of hiring and training
Basically, all the needs of your firm can be handled by the Social Media platform
Types – Owned / Rented
Online presence can be looked at in three ways
Blogs & Forums where you have 100% control and you will have to put the effort to get the people who are interested in your business, is called as Owned properties
Rented properties examples are Fan pages on Facebook. Here, you have the control, but you do not own Facebook. It's more of a pseudo control as you don't have complete control on it
Being a representative on a forum/board such as Reddit where you have 0% control, it is termed as Occupied properties
SOCIAL MEDIA MARKETING
What is SMM (Social Media Marketing)?
It is a strategy where you engage with your potential customers on the Ad platforms / regular feeds of social media like FB, LinkedIn, Twitter etc.
The objective of this is to complete the business needs of any department in your firm to enhance your positioning through brand awareness or lead generation
Why Invest in Social Media
It gives you the pertinent access that you are looking for – since your potential audience is now on any one of the social media. The combined audience base on the all the major platforms is close to 3 billion which is almost 50% of the population
This strategy provides the kind of data, which is not available elsewhere and as marketers, you have access to such information that can catapult your business into a different plane
It is a mechanism that is not disturbing or creating an issue for your TG (Target Group) as the Ads are delivered based on the needs / information provided
Despite the rates coming down on traditional channels like TV, Radio, Print; SMM is still one of the best platforms for running low-cost ads (FB can do Ads at cost as much as INR 50 / day)
One of the biggest benefits of SMM is that you can integrate Offline Events with these platforms so that information like events in mall can be shown here – that can increase the foot-falls
It can also aid in showing the details, once the event is over
There are deeper solutions available on these platforms that can give information about your competitors and what kind of Ads are they doing?
The 4 Pillars of Social Media Marketing
Once sale is made, to make your customers turn as evangelists requires you to be highly attentive to their needs and this is termed as Social Listening
Social Influencing is the next pillar which is a strategy of managing your content effectively so that it can be created as per market needs and distributed effectively
Identifying and finding out people who can build your brand and take it effectively in the market is Social Networking
Social Selling is the final strategy – It is the method of generating qualified leads so that there is a higher chance of conversion
The Problem – Lack of Planning
Not planning properly is one of the major issues faced by businesses when setting up the ads for the business requirements.
It is like taking a leap of faith without understanding the outcome. When you use the data properly, the chances of closures are much higher
Social Media Marketing Strategy – Best Practices
All the elements of SMM includes the objectives of the campaign, the demographics of people, the geography of the campaign and the Ad style.
It is based on market research that is done on various elements of the campaign that has been mentioned above
It should also take into consideration the strengths that you carry – including various elements like your brand, team, company holders etc.
Create an Editorial Calendar
A structure that enables giving the right mix of contents over the complete week is called an Editorial Calendar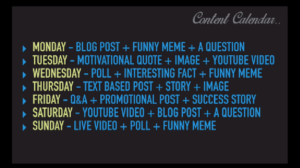 FACEBOOK – BASICS
 Key Points
It was started in Feb '04 and has close to 1.7 billion people – which is almost 1/4th of the world's population
There are two types of profiles on FB viz. Personal and Business. The Business profile has a page which has got more options than the personal profile
PERSONAL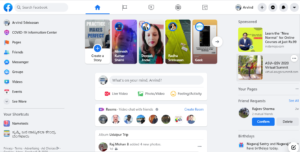 BUSINESS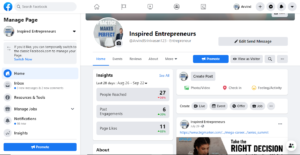 Business profile is pertinent for firms / film personalities / politicians

It aids in the main requirement which is of creating Ads – A business profile with an FB page is the key requirement and many other strategies
IMPROVED FLEXIBILITY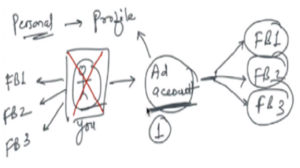 CAN ADD MULTIPLE PAGES AND ACCOUNTS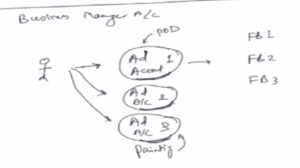 CAN MANAGE TEAMS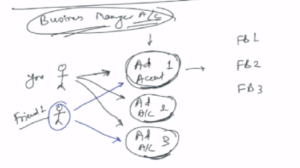 EXTERNAL AGENCIES CAN BE EMPLOYED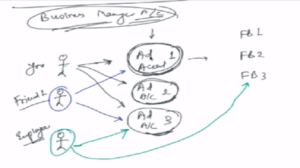 Engaging strategies
Having a schedule for posting daily is the key to keeping your users engaged in a productive way
You should have a good disciplined approach: posting 3 to 5 posts / day as per what your TG needs
The Editorial Calendar can act as the benchmark and also keep an eye for all types of holidays, when the viewership has high chances of reducing
Be direct and ask for feedback – Don't be hesitant. You can ask for what you need. More LIKES SHARES are always good
In this phase, being cognizant of your user's requirements is a perfect strategy so that your SMO (Social Media Optimization) is as per your plan
Reciprocation is a key strategy here, as it will increase your fan following exponentially and will pave the way for business expansions
Hold contents & events during this time period as there are high chances of your users engaging
FB Profile or FB Pages
If you want to enhance your Personal Branding, then FB profile is enough – Good for personalities who don't need too much of marketing. But, if you are running a firm and Revenue Generation is an important requirement, then FB pages are needed
So, as shared earlier, a FB page is needed to have a Business Account that is a good starting point for running your ads
Components of a Facebook Page
A Facebook page has several components, which you'll want to be familiar with before launching your own page: viz. Profile Photo; Cover Photo; About; Contact Info; Visitor Posts; Liked by this page; Settings Page; Timeline; Pinned Posts; Tabs
 Why do People Follow Brands on Facebook?
Looking for a discount / Find products and services they use / A convenient way to stay abreast on updates / Interact with other people /Because their friends are doing it / Because of a recommendation / They are looking to express their gratitude & loyalty / They may have a question / They want to offer a feedback: 
Creating a Facebook Content Strategy
There are two ways that you can use FB viz. If you are a well- entrenched brand, then your approach should be different and if you are a newbie, it should be a different approach
FB can be used for any of business goals for all departments ranging from increasing your firm's presence int the market to having a massive growth in revenues
Whatever, be the need, a proper FB strategy needs to be planned, before sharing posts on the FB walls – As the focus should be more than jus like, share and poke
Today's trends are moving towards snackable content – It means that the information that is being shared should be light – probably not more than a minute as this is place for hanging out
Use different thoughts to keep the content fresh. This could be information that you got as feedback from your users / things written on your site or blogs.
Facebook Groups
Apart from the default group type which is the Public Group, if you want to keep your information restricted and do not want other to know about it, you have two options
You could create a Closed or Secret Groups. Both have the core benefit of holding the information within the group, but there are some differences
Closed and Secret Groups
Both closed and secret groups are private. However, there are some differences:
A closed group shows up in a Facebook search, and anyone can request membership. The group's administrator can approve membership requests or set the group up so that anyone can approve new members.
With closed groups, you can also see a list of all members of that group, even though you can't see any of the messages, images, or other interaction.
A secret group doesn't show up in a search, and members must be invited to join.
You (or another member) have to be Facebook friends with a person to invite him to join a secret group, and all membership is approved by the group's administrators.
In fact, many families use secret groups to keep in touch and share photos without having to worry about outsiders viewing their personal family details.
If you're not a member of a secret group, you can't see that group's updates or member list, and you can't access the group at all without an invitation from a member.
Facebook Algorithms – How to Make Facebook Work for You
A few years back, FB decided to give importance to social interactions more than professional likes which mean that your posts could get shown if it was liked more by family & friends
Some ranking factors that came into consideration after these updated strategies – These are comments, reactions, comment replies, sharing links over messenger to a group of friends, engagement on shares
Other factors were average time spent on content, time of the post, story type, profile completeness, how informative is the post
Facebook for Marketing
Facebook – easily the world's most popular social network, where people from all demographics and professions come together to stay in touch
Having millions of people together at one place is the perfect opportunity for any brand to raise awareness and build a community of prospects, customers and evangelists. If you're not on Facebook, you're missing out on a big opportunity.
Quite simply, Facebook is where the people are — and your business has to be where the people are, if you want to succeed.
People who like, or share content from a brand on Facebook are more likely to buy from that brand. But do not be carried away: a like doesn't always mean they are going to buy from you.
It simply means they like what they see and want to find out more about you and to receive updates and news regarding products and services.
They may have had a positive experience with the brand and want to engage more. In any event, it's important to know why people are so willing to like a business on a social network.
Do check out our other blogs…